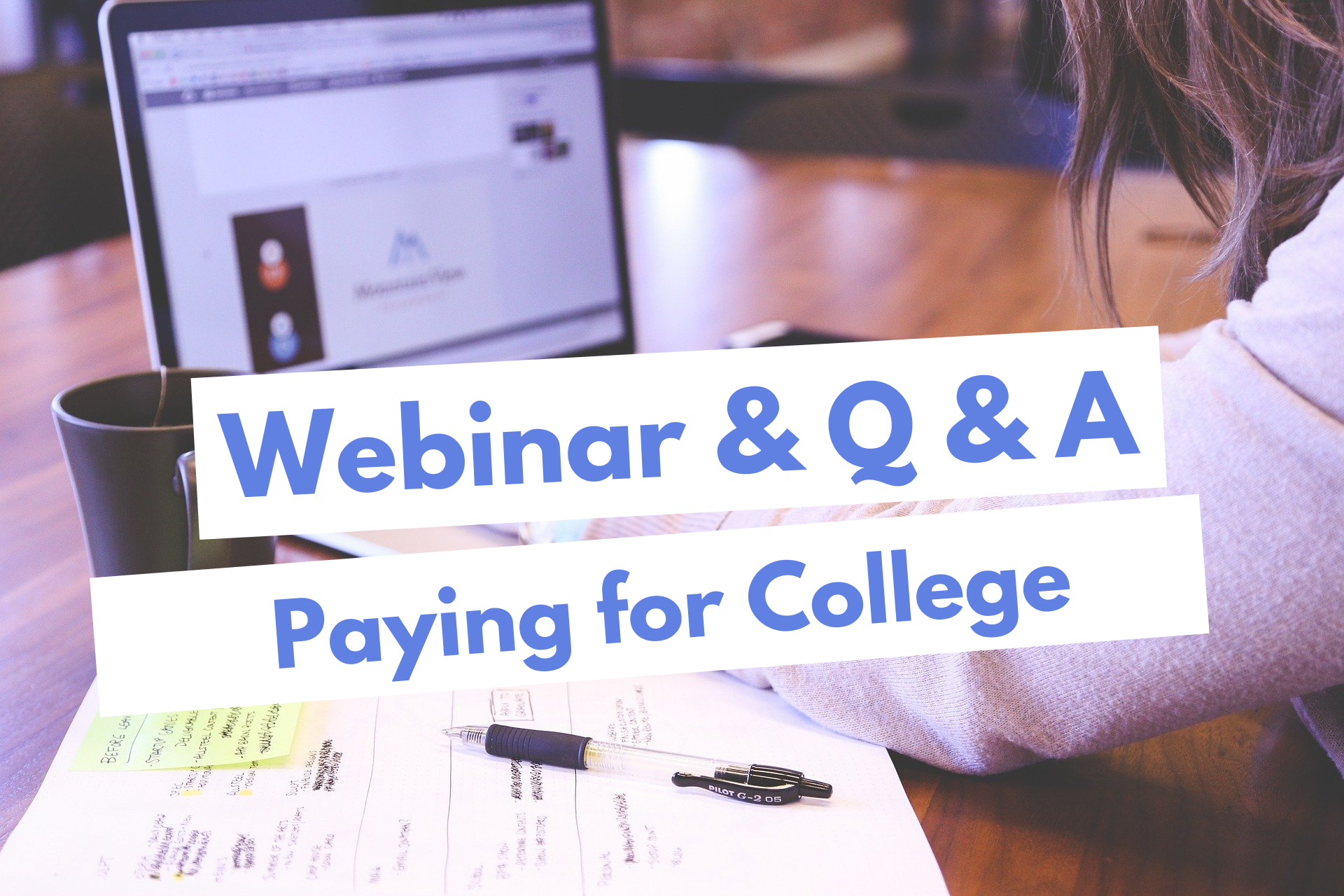 Money: the elephant in the room in every discussion about college. As a student, your main interest is getting into your preferred college. However, you should never neglect finances, since it's probably your most important aspect of education in the upcoming years.
On June 26, we sat down and hosted a webinar titled Paying for College, with the aim of educating students about their options for financing their future education. You can watch the full video recording at this link.
Future Minds Fund
The webinar starts with the discussion about Future Minds Fund, a project started by ScholarshipOwl. The project helps anyone donate to a student in need and you can find out more about it on the website. Basically, anyone can donate and select a specific student that they want to help out. We hope that this platform makes it easier for students to decide to go to college in these difficult and unprecedented times.
How to Qualify for Different Grants
In the second part of the webinar, you will learn how you can qualify for need-based grants and scholarships. Moreover, you'll get to know how your financial need is determined and whether you can apply for Federal Financial aid. After that, we discuss federal and state grants and federal work-study.
Scholarships
By far one of the most common ways to help with college payments, scholarships, definitely deserve your attention. We'll explain how scholarships work and the strategies you can employ to win as many as possible. You'll learn what ScholarshipOwl is and how you can reduce your college costs.
Attendant Questions
After the main part, we opened up our lines to receive questions from students. We discussed some of the following questions:
– How many scholarships you should apply for
– How to get scholarships for older students
– How to pay for college if you can't get any financial aid
– What type of colleges to apply for
– And much more
Wrapping Up
If you're just thinking about getting into college, make sure to watch this webinar because it will surely address at least some of the questions you may have, if not all of them. Also, make sure to keep your eyes peeled for new webinars on this topic because we have more planned for the upcoming months!